In case you forgot your password, please go to our website and click the 'Login' button. This will take you to the login screen, where you can click 'Forgot your password?' in the bottom right corner: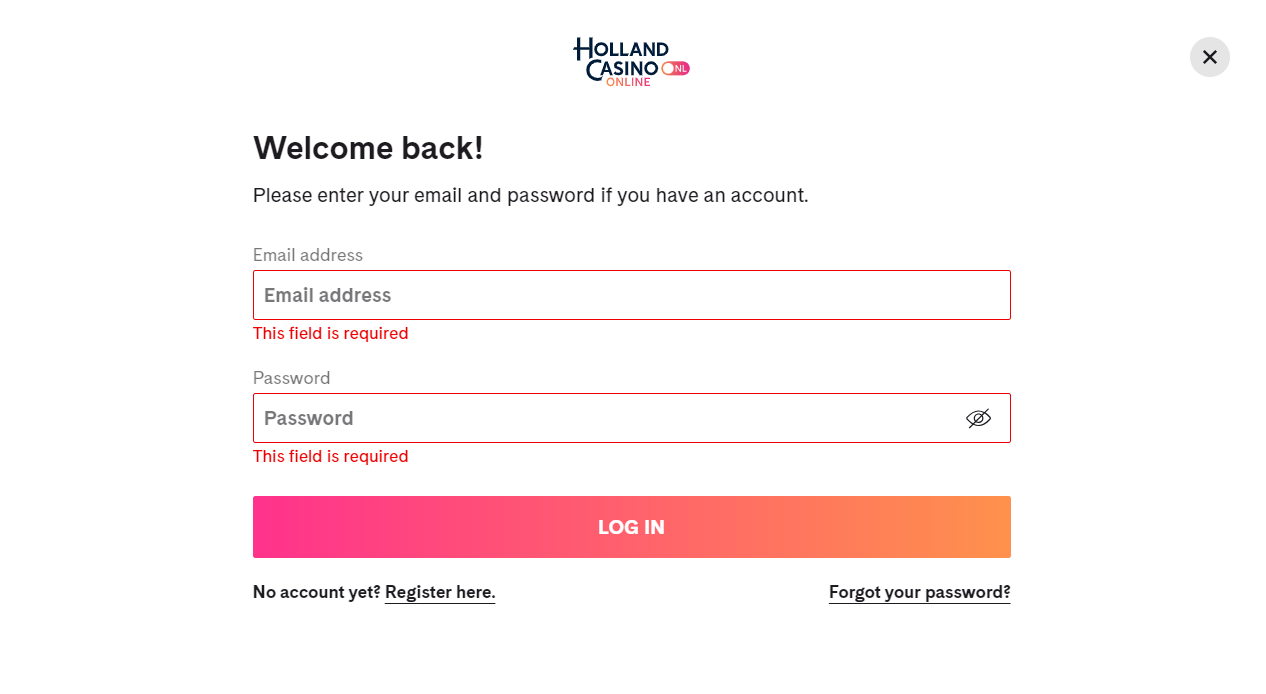 Next, please enter your registered email address and your date of birth. To continue, click 'Send' to receive an email with a temporary password: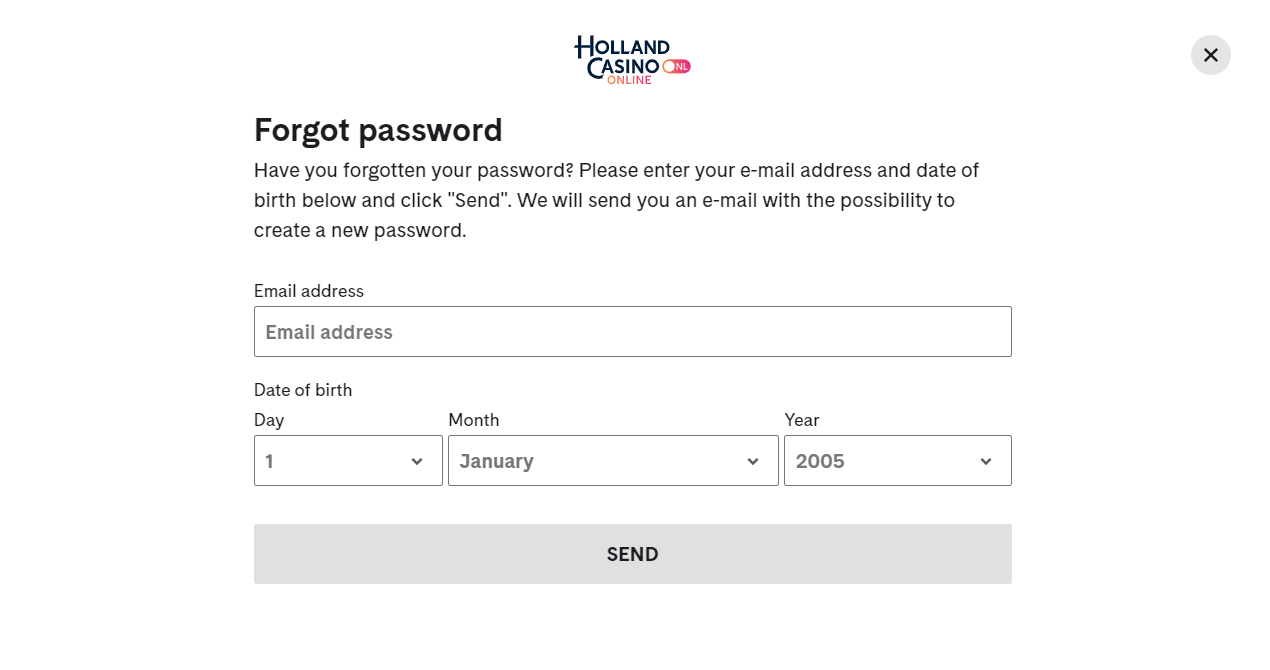 After entering your email and the birthdate you will see a confirmation screen:

You should receive this email within a few minutes. The email you receive will read like this: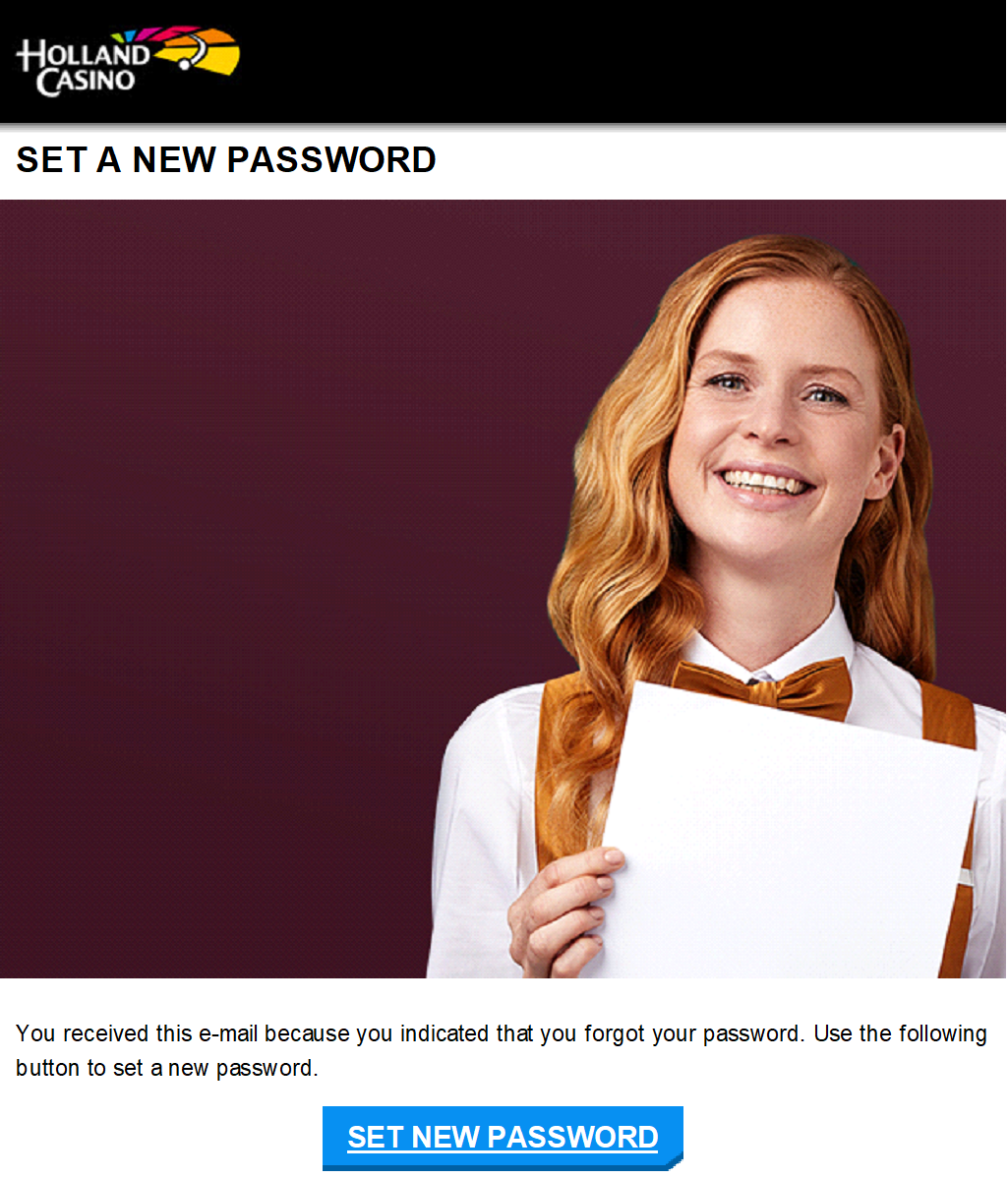 The email contains a link to a page where you can set your new password.
To keep your account safe, please make sure your new password contains at least 8 characters, has a combination of letters and numbers, contains at least one special character (.@_#$/'&+()*;!?,-) and doesn't use any spaces.
More information
Did you not receive the password reset email? In that case, please check out this article with instructions.
Should you still have problems requesting a new password, please feel free to contact our Service desk We will be happy to help you reset your password or assist you with any other issues you might have!