To see your recent playing history in our online casino, you can go to our website and log in to your account. Once you're logged in, you can click the avatar icon in the upper right corner of the screen to open your account overview. Here you can select the 'History' section: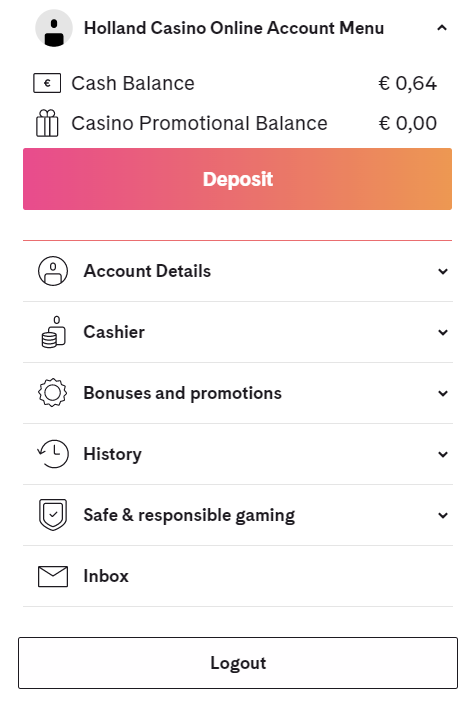 In this menu, you can click on 'Casino gaming history' to see your gaming history over a period of your choosing: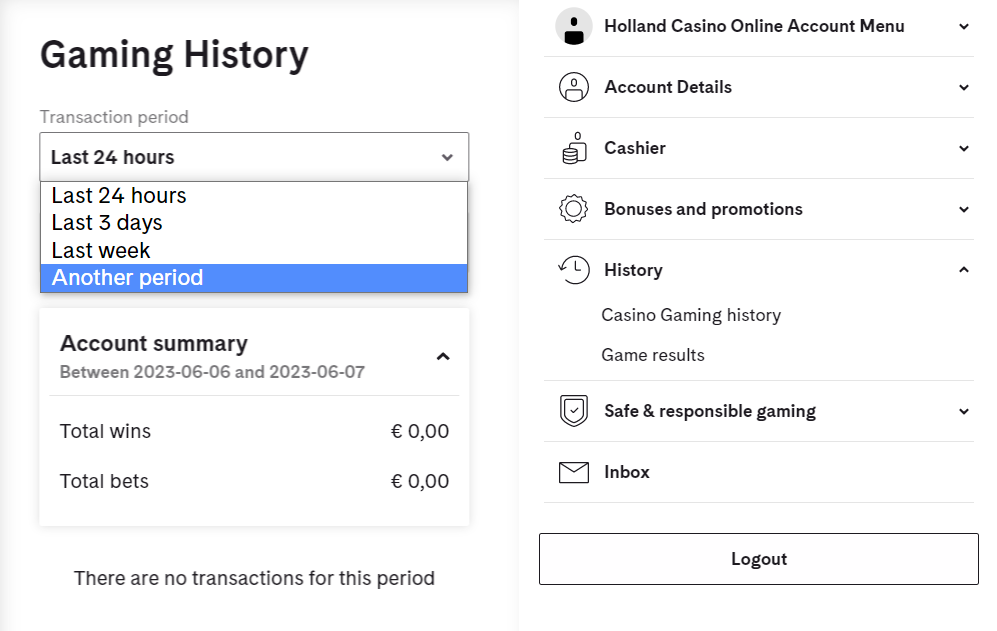 You can select a period from the drop-down menu at the top, then view your gaming history below. You can also choose to download the overview by clicking 'Export'.