You can review all transactions done on your account in the transaction overview. To see the overview, please log in to your account on our website and click the avatar icon in the top right corner of the screen.
Next, select 'Cashier' and click 'Transaction history' in the drop-down menu: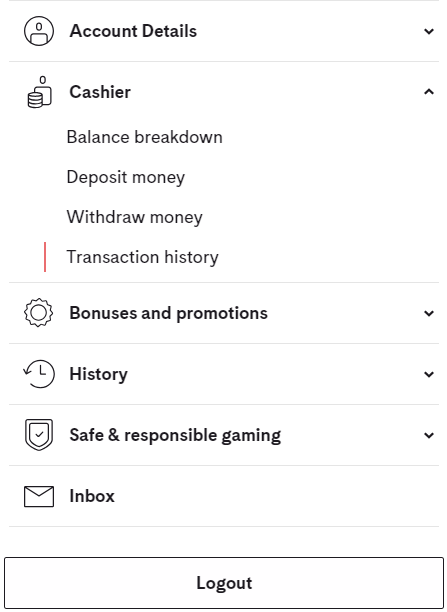 This will open the transaction overview: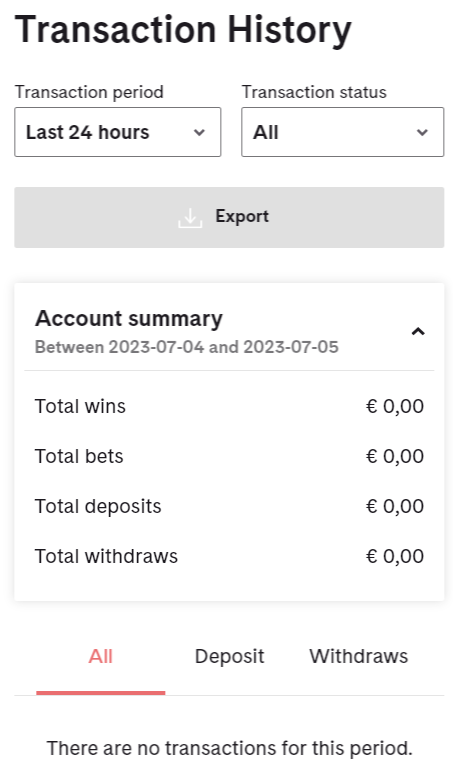 Here you can view the history of all your transactions including total wins, bets, deposits and withdraws by selecting a time period under 'Transaction Period' in the top left corner of the menu. You can also choose the type of transactions to be viewed under 'Transaction Status' in the top right corner and by selecting one of three tabs right above the overview itself.
You can download a transaction summary of your chosen time period by clicking 'Export'.