After registering your account, you will be asked to verify your email and your identity. Due to legislation, we are required to verify the identity of our new players. You will be able to make deposits and play in our online casino after this verification step is completed.
You can click on the steps below for more information:
Verifying your email address
After you've finished registering your account, you will receive an email from us containing a six-digit code. Please enter this code in this screen: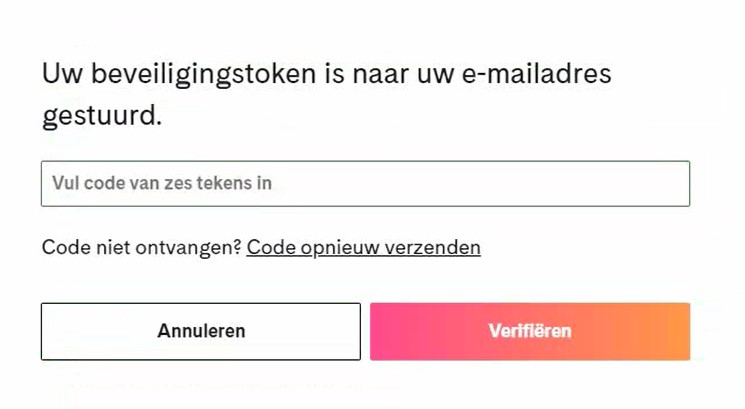 Did you not receive this email? Please click 'Resend code' to receive a new email. If you're still not receiving an email, you can contact our Service Desk. When you've entered the code, you can click 'Verify' to proceed.
Verifying your identity
In the next screen, you will be asked to verify your identity by uploading a copy of your passport, Dutch driver's license, or ID card: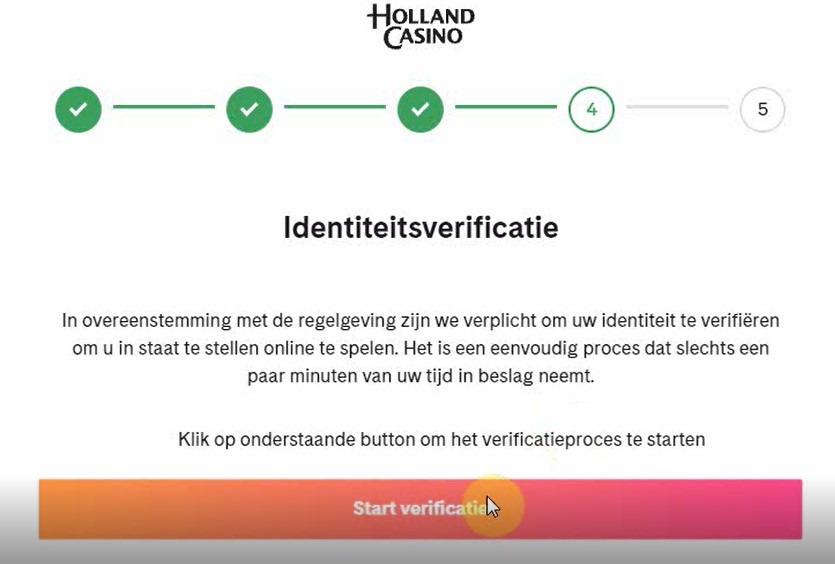 We are required by law to verify the identity of all our players upon registration. By clicking 'Start verification' you can start this quick process. Don't worry, you're almost done!
You will be taken to an external website where you can take a picture of your identity document and upload it right away:
Please keep in mind that you need a webcam or integrated camera on your device to proceed. If your computer doesn't have a camera installed, you can switch to your smartphone by clicking the 'Mobile' button.
Please note:
We highly recommend that you use your residency permit to verify your identity. Please make sure that the name you entered during registration matches the name(s) on your permit exactly.
Follow the instructions on the screen to finish uploading your document. Please upload a copy of the document that is of high resolution, in sharp focus and can be read clearly.
Has your document been rejected? You can try again by making sure the document follows the standards described in this article.
Entering your BSN
If you have entered any other nationality than Dutch during registration, you will be asked to enter your Citizen Service Number (BSN) after uploading your identity document. Please make sure you enter your BSN correctly, as you will not be able to complete verification in case of an error.
Finishing up
After your document has been approved and accepted, you will be taken back to the Holland Casino Online website to complete the verification process by setting your limits: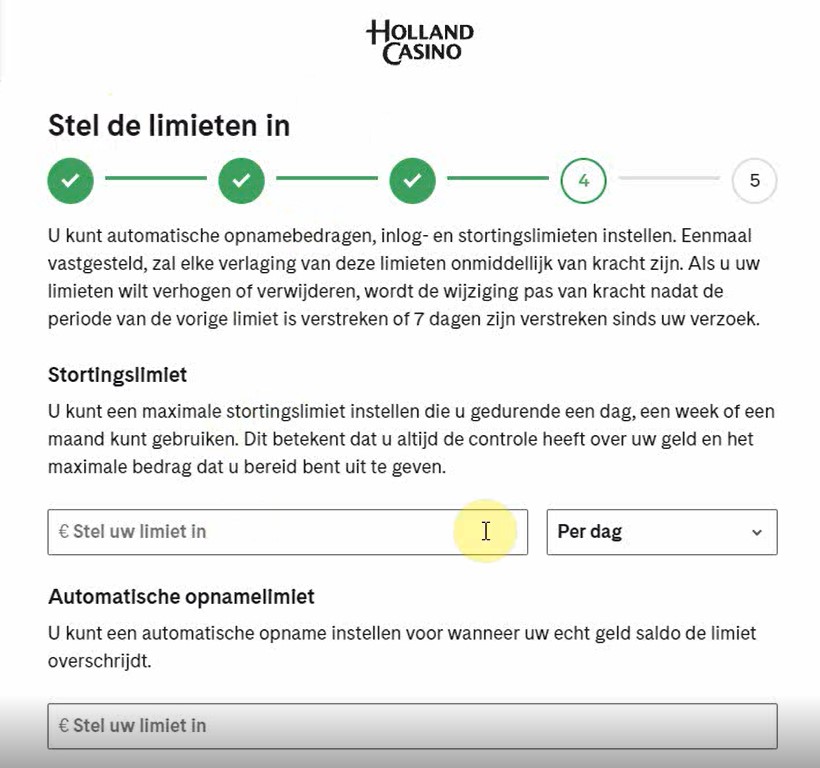 You can choose to set a deposit limit, an automatic withdrawal limit and your login limit. These limits are part of our Responsible Gaming tools that you can use to help you play responsibly and safely. Please read this article for more information on these limits and other tools we provide for safe and responsible gameplay.
Once you've set your desired limits, you can click 'Confirm' at the bottom of the screen to save your settings and continue: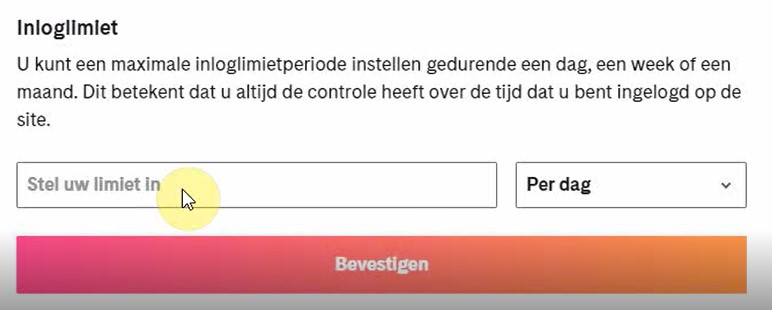 Great, you've now completed the verification of your new account! You can now start by making your first deposit to start playing! Click 'Deposit' to go to the deposit screen:

Are you having trouble making your first deposit? Please read this article to learn how to deposit money into your Holland Casino Online account.
After depositing, you will be prompted with a message about your welcome bonus offer. If you need more information about your welcome bonus, you can check out this article.