You can easily check your current balance by logging in to our website. Once you're logged in, you can look at the top right corner of your screen to see your balance, next to the avatar icon:

For a more detailed overview of your balance, you can click the avatar icon to open your account overview. Next, click 'Cashier' and select 'Balance breakdown' from the drop-down menu: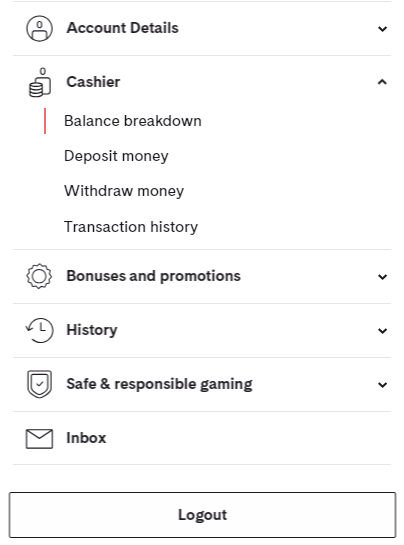 This will open the Balance Breakdown menu.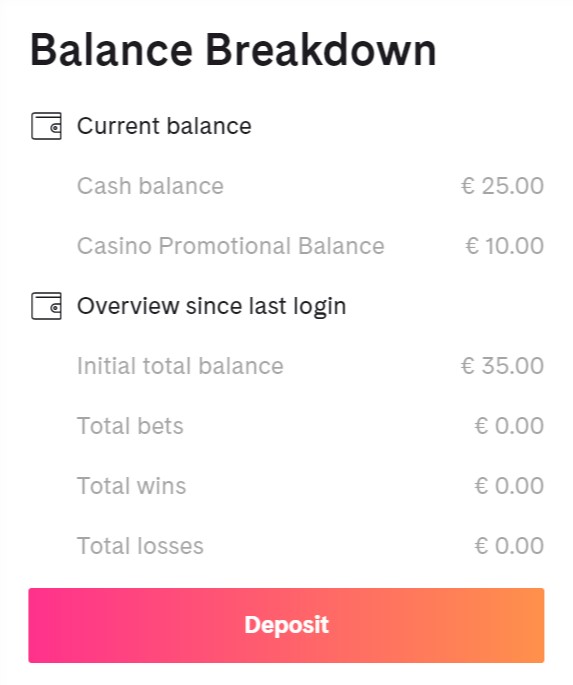 Here you can see a detailed breakdown of your balance, including your total bonus balance, your total cash balance, your initial balance on login and your wins and losses for your current session.
Should you wish to add more funds, you can do so by clicking the 'Deposit' button at the bottom of the menu.
Are you unsure about the difference between your bonus balance and your cash balance? Please check out this article to learn more about the different types of balance.
Please read this article if you want to know why you can't withdraw from your bonus balance.