Holland Casino Online offers several tools to help you control the time you spend in our online casino.
Should you wish to limit your access to our website, you can do so by logging in and clicking the avatar icon in the upper right corner of the screen to open your account overview. Next, you can click 'Safe and responsible gaming' to open a drop-down menu: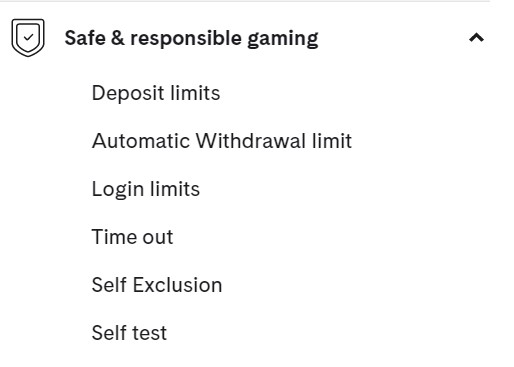 From this menu, you'll be able to set up a Login Limit that will help you manage the amount of time you spend on our website. We also offer tools like a Time-out or a Self-exclusion if you wish to restrict your access to our site for a specific time frame.
For more information on our Responsible Gaming tools, please check out this article.
If you suspect you're experiencing ill effects from gaming, we kindly ask you to contact our Safe & Responsible Gaming team on 0234568241 Our specialized agents will be able to help you with any problems and can offer advice to help keep your time in our casino safe and responsible.