The bonus history menu provides you with an overview of all the bonus offers available to you and allows you to see specific details about each bonus offer.
To see your bonus history, please log in to our website and click the avatar icon in the upper right corner of the screen. This will open your account overview, where you can click 'Bonuses and Promotions' and select 'Sports bonus History' from the drop-down menu: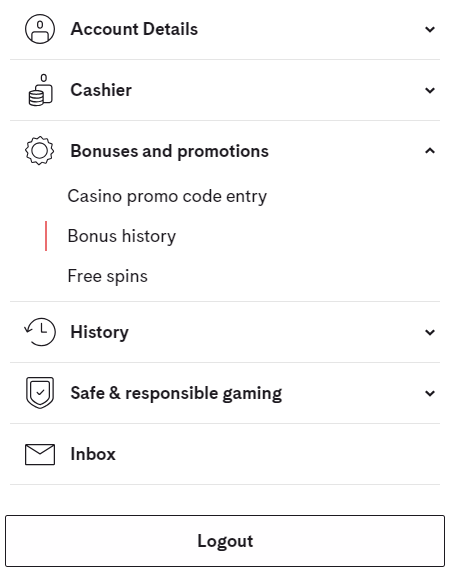 This will open your bonus history overview: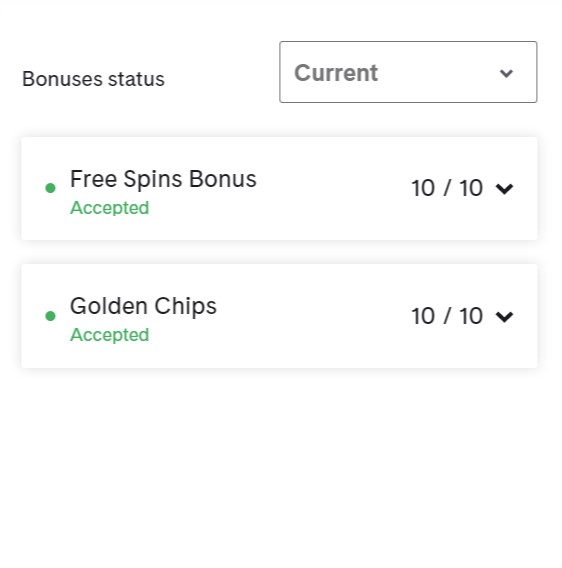 Here you will see a list of all the bonus offers available to you. You can click each individual offer to see its details and wager requirements.
Besides the bonus amount and its wager requirement, you can also check the date you accepted the bonus, the bonus type, the total bonus amount and how much you still need to wager to unlock your wins. wager requirements
Do you have any questions regarding wager requirements? Please read this article to learn more.