A time-out is a responsible gaming tool to help you prevent yourself from playing on the Holland Casino website. You can set a time-out for a period up to 12 weeks.
To set a time-out, please log in to our website and click on the avatar icon in the top right corner of the screen to open your account overview. Here you can click 'Safe & Responsible Gaming' and select Time out' from the drop-down menu that appears: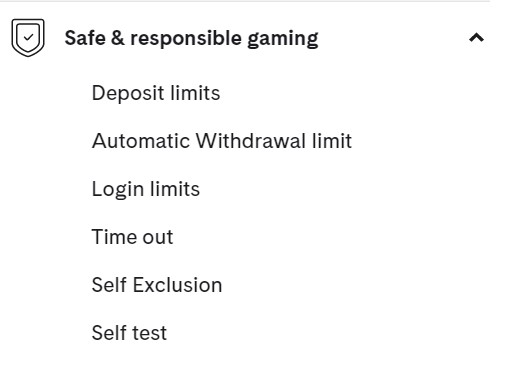 This will open the Time-out menu, where you can choose how long you wish the time-out to be in place by clicking the box: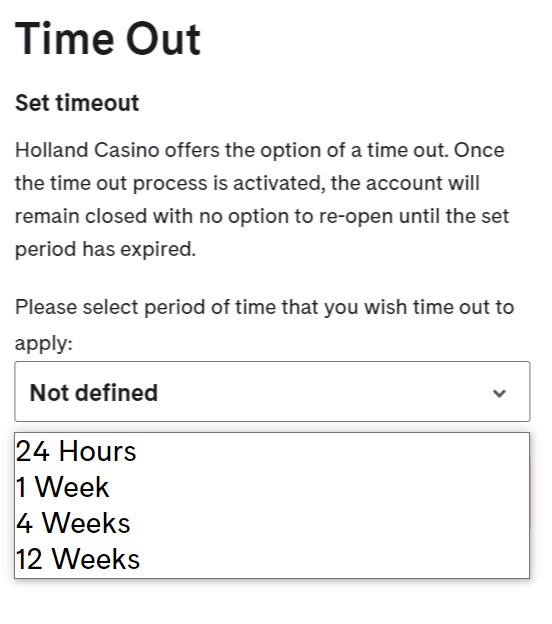 As you can see, you can choose to set a time-out for 24 hours, 1 week, 4 weeks, or 12 weeks. When you have chosen a time period, please click 'Confirm' to save your settings.
In case you wish to prevent yourself from playing for a longer period, please read our article on self-exclusion.
Would you like to limit the amount of money you can spend on our website instead? In that case, feel free to check out our articles on deposit limits and automatic withdrawal limits.