Are you spending more money in our online casino than you're comfortable with? Or are you spending more and more time playing, even when you have more important things to do? Perhaps you just want to find out if your gaming behavior is still within responsible limits?
No matter the reason, sometimes it can be helpful to know what type of player you are and if your playstyle could have any negative side effects. This is why Holland Casino offers a self-test to help you gain insights into your gaming behavior in a safe and responsible manner.
Where to take the Self-test
To take the self-test, please log in on our website and click on the avatar icon in the upper right corner of the screen to open your account overview. Next, you can select 'Safe & Responsible Gaming' and click 'Self test' in the drop-down menu that appears: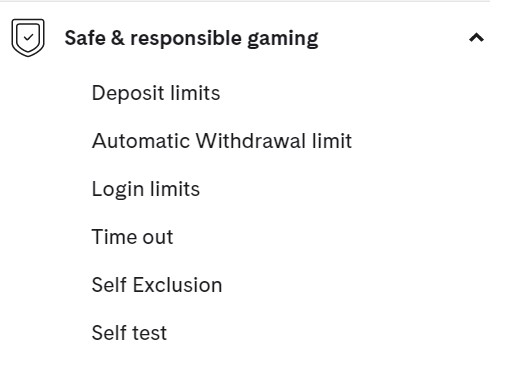 This will take you to a page where you can take the self-test by ticking the box to accept our terms and clicking the 'Start game' button. You can choose between English and Dutch in the upper right corner of the screen: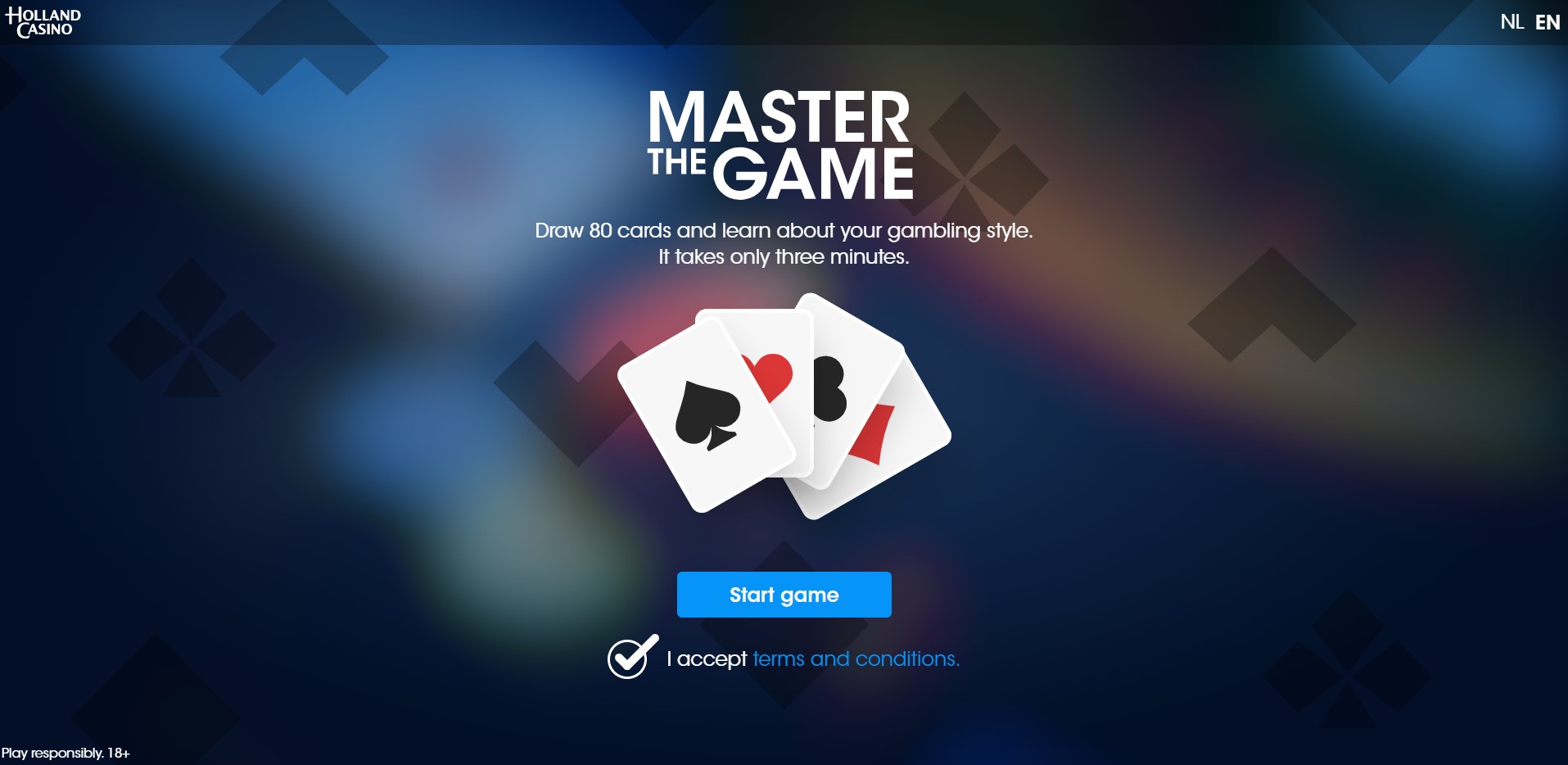 The test comes in the form of a game, in which you will be presented with four stacks of cards and a starting budget of 2000 euros. The goal of the game is to try to increase your winnings by selecting a total of 80 cards. Each card can make you win or lose a certain amount of money.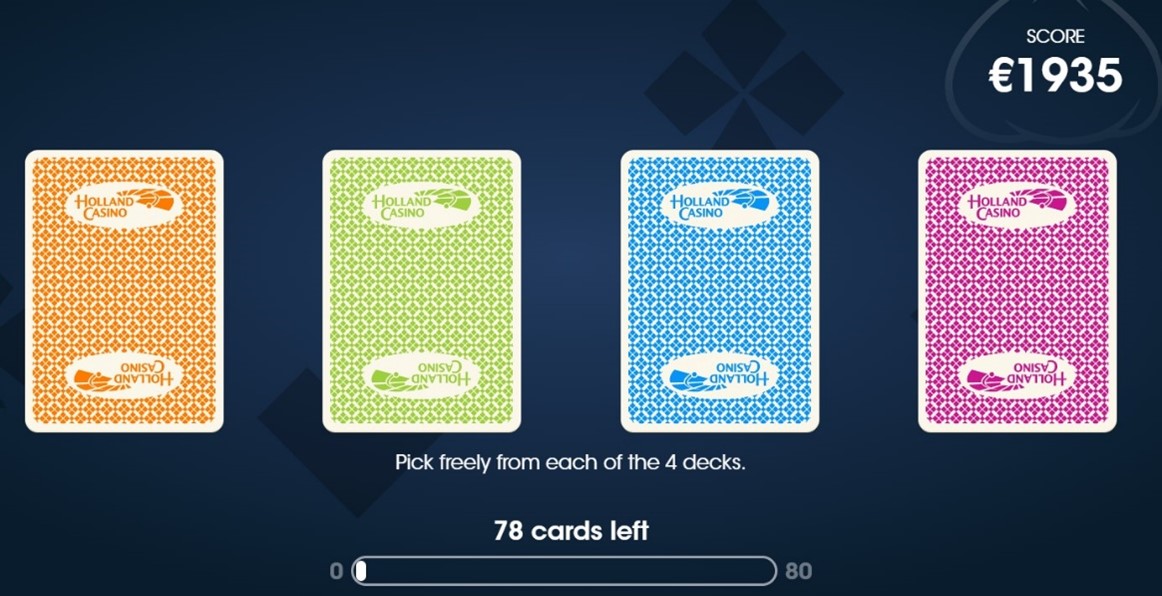 It is up to you to try and increase your chances of success: will you randomly click cards, or can you decipher the game and find a profitable pattern?
When you finish the game, you will see a report on your gaming style and get personalized advice for safe and responsible gaming.
Want to learn more about the other responsible gaming tools we offer? Feel free to check out this article.