When you place a bet with bonus funds, any winnings you make are considered 'bonus wins'. These winnings are not transferred to your real balance right away but are added to your bonus balance instead. To transfer your 'bonus wins' to your real balance and be able to withdraw these winnings, you need to play through your wager amount first.
Let's explain this in more detail.
To see the wager amount for each of your active bonuses, please log in to your account on our website and click on the avatar icon in the upper right corner of the screen. This will open your account overview, where you can click 'Bonuses and Promotions' and then select 'Bonus history' from the drop-down menu:
This will open an overview of all the bonuses and promotion offers you have currently been offered and accepted or denied: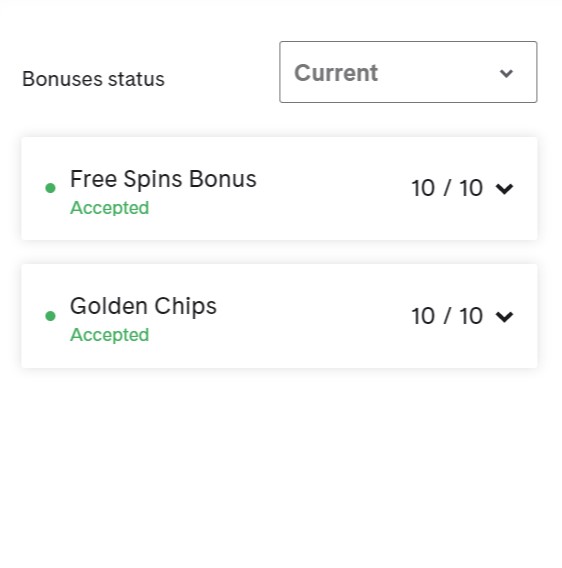 When you click on a bonus, you will see detailed information about that bonus: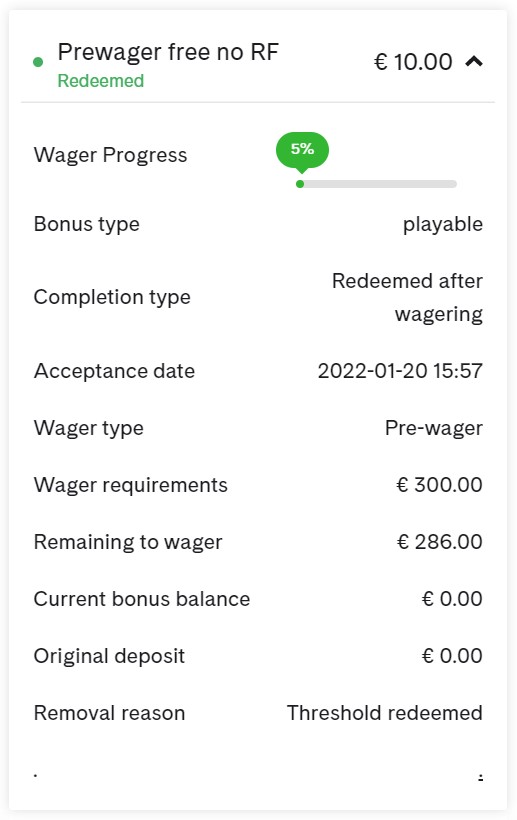 The first thing you will see is the wager progress. This progress bar indicates how much you still need to play to unlock the winnings from this bonus. A few lines below the wager progress bar, you can see the total wager amount next to 'Wager requirements' and the exact amount of money you have left to wager next to 'Remaining to wager':

When the amount of money next to 'Remaining to wager' reaches zero, the progress bar at the top will reach 100%. When this happens, all bonus winnings connected to this bonus will be transferred to your real balance and you will be able to withdraw the amount.
Need more information?
You can read this article if you want to learn more about wager requirements.
For more information about the difference between bonus balance and cash balance, please read this article.