Are you not receiving any emails from us? Before you contact our Servicedesk please check your contact preferences by logging in to your Holland Casino Online account and clicking 'Communication preferences' under 'Account details':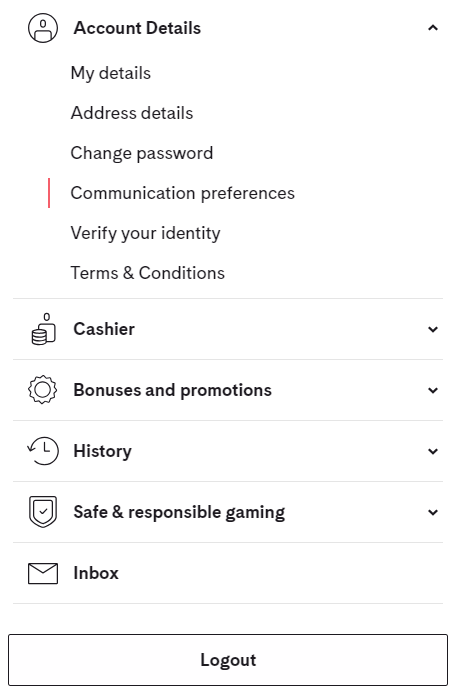 In the Communication Preferences menu, you can choose in what ways you want to be contacted by us with promotional offers and/or account notifications. Please make sure you have the option to receive emails turned on: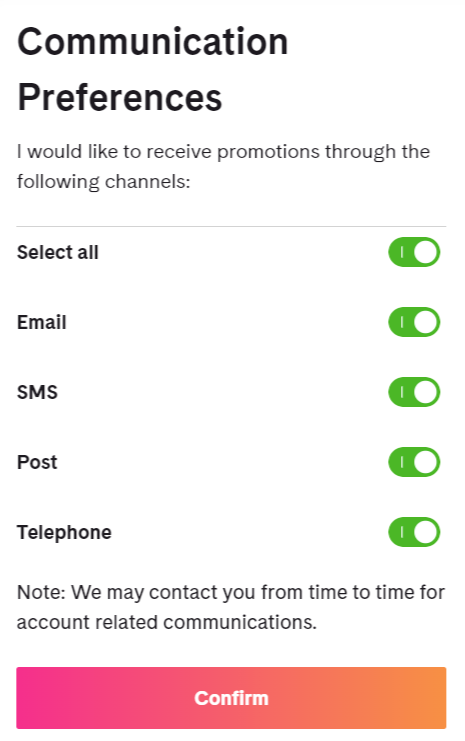 When you're done, please click 'Confirm' to save your changes.
Another reason you're not receiving emails from us might be that our emails end up in your Spam or Promotional email folders, so please make sure to check these as well!