A system bet (also known as a Permutation bet) is a bet where you back multiple selections in different combinations. The difference with a multiple or accumulative bet is that when one of your selections 'loses', you won't lose your entire bet.
How to place a system bet
To place a system bet, you only need to select the 'System' tab at the top of your betslip. Next, you can select multiple selections on the same betslip: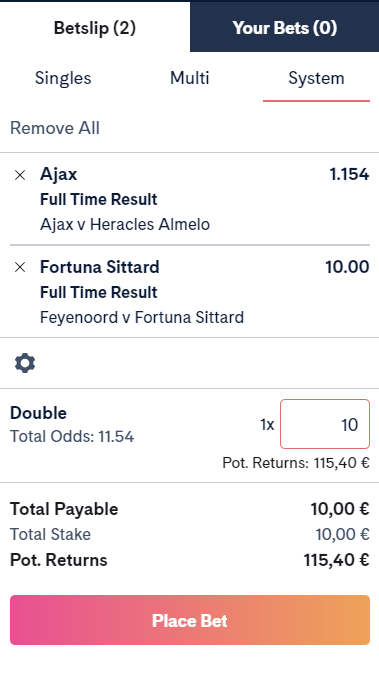 As the example shows, a system bet allows you to place different stakes on all possible combinations of your chosen selections. This way, you spread your chances of winning over multiple combinations of selections as well.
Besides system bets, you can also place single bets or multiple bets.