To play in our online casino, you will need to deposit money into your account balance first. To do so, please log in to your account on our website and click the avatar icon in the upper right corner of the screen.
This will open your account overview, where you can click 'Cashier' and select 'Deposit money' from the drop-down menu that appears: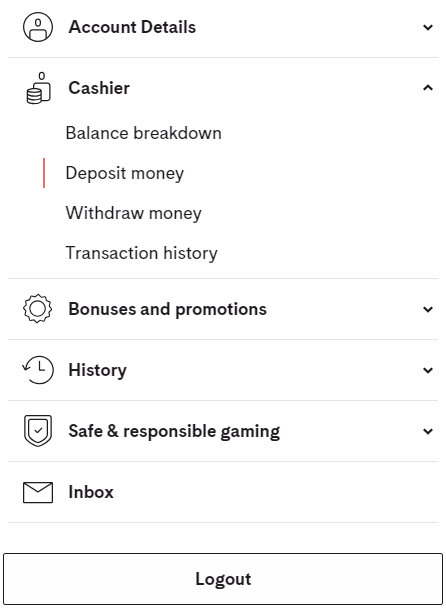 This will open the Deposit menu, where you can select a payment method and the amount you wish to deposit:
After you've chosen your deposit amount and payment method, you can click the 'Deposit' button to start the deposit process.
Please keep in mind that the maximum amount you can deposit is lower on your first deposit, and when you are under 24 years of age. You can read this article for more information on minimum and maximum deposit amounts.
We would like to remind you that the name of the bank account holder needs to match the name of the Holland Casino account holder. This means that business accounts in a company's name or shared bank accounts in a spouse's name will not be accepted either.
Has your deposit been declined? This article can explain why this happened.