To open the live chat, please log in on our website and click the '?'-icon on the right side of the screen:

This will open the Help menu, where you can open the live chat, see your account messages, and visit our Help Center. Please select the Chat icon to immediately start a new chat with us:

You can also try to find the answer yourself in our Help Center by pressing the Help icon in the box shown above. After you enter your question in the search bar you'll see several related articles from our Help Center that might have the answer you're looking for: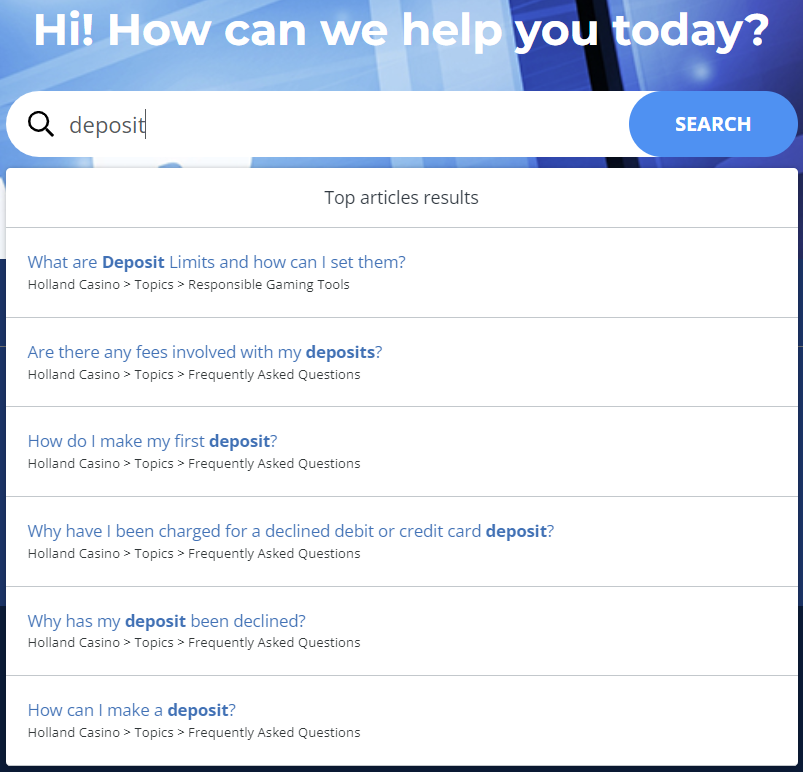 Please note that you can only use the live chat if you are logged in to our website.