A self-exclusion is one of our Responsible Gaming Tools to help you prevent access to our website. You can set a self-exclusion for your Holland Casino Online account whenever you want to prevent yourself from accessing our online casino for long periods of time.
You can choose to set a self-exclusion for 6 months or 1 year. If you would like to self-exclude for a longer period, you can do so on the website of CRUKS.
If you want to prevent your access to our website for a shorter period, you can choose to set a time-out instead.
How to set a self-exclusion
To set a self-exclusion for your account, please log in to our website and click the avatar icon in the upper right corner of the screen. This will open your account overview, where you can click 'Safe & Responsible Gaming' and select 'Self Exclusion' from the drop-down menu: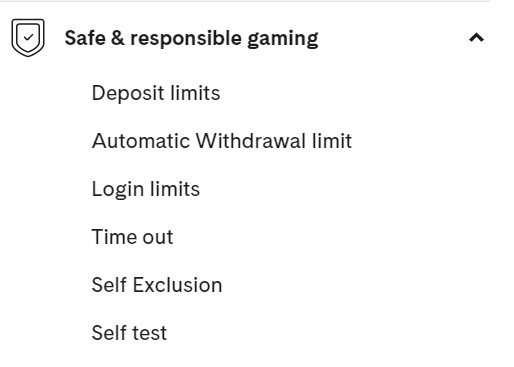 This will open the Self-Exclusion menu, where you can select a time period for self-exclusion by clicking the box: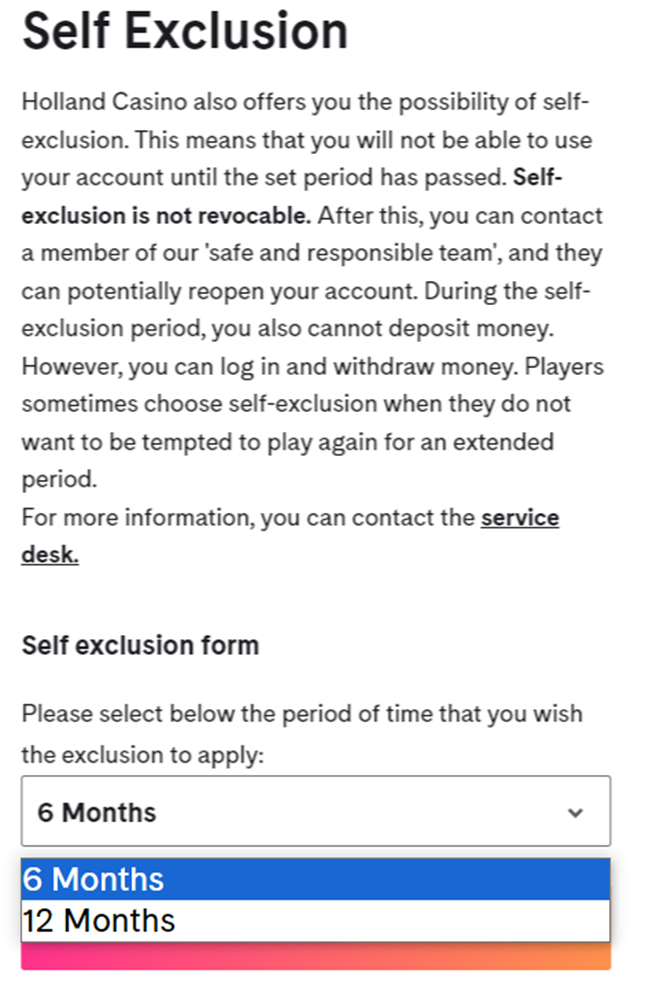 You can choose a period of 6 months or 12 months (a year) When you're done, you can click 'Confirm' to set the self-exclusion.
A Reminder
Please keep in mind that once you've confirmed your choice by clicking the 'Confirm' button, the self-exclusion will be set, and you will not be able to access our website until the time period you've chosen has passed.
Specialised Support
If you feel you're not in control of your gaming habits, feel free to contact our Safe & Responsible gaming Specialists on +31 23 456 8241. Our specialized agents can help you regain control and offer advice on safe and responsible gaming.