Deposit Limits are a tool for safe and responsible gaming that you can use to control the amount of money you're willing to spend on our website. You can choose to limit the maximum amount you can deposit every day, week, or month.
If you would like to limit your maximum deposits, please log in to our website and click on the avatar icon in the upper right corner of the screen to open your account overview. Then click 'Safe & Responsible Gaming' and select 'Deposit Limits':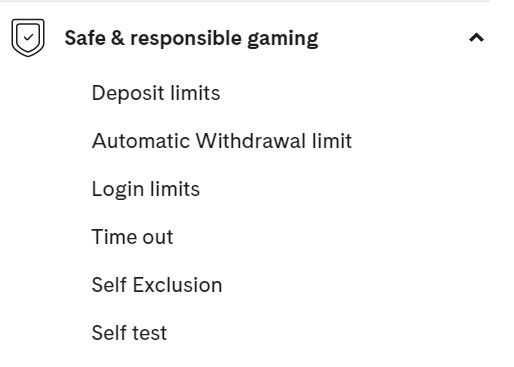 This will open the Deposit Limit menu. Here you can set the maximum amount you wish to deposit every day, week, or month by entering these amounts in the corresponding boxes: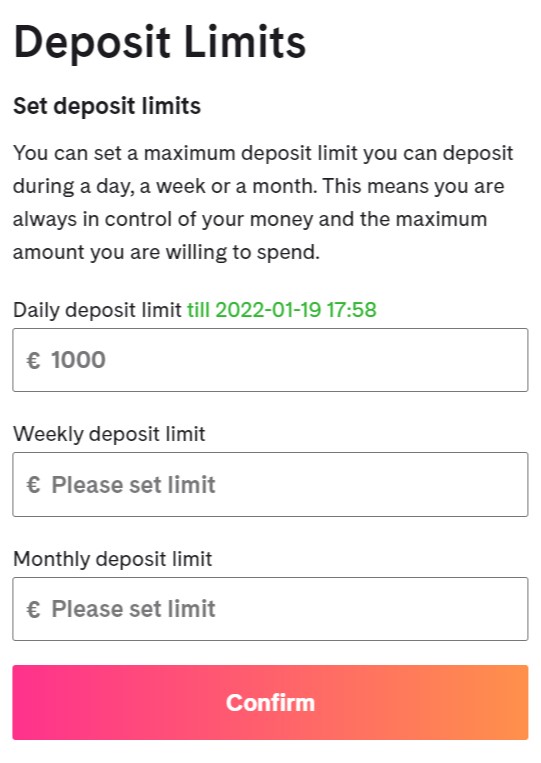 When you're done entering your deposit limits, you can click 'Confirm' to save your settings.
A Reminder
Please keep in mind that daily, weekly, and monthly limits will reset after 1, 7, and 30 days respectively from the time they were set. Deposit limits will also overrule each other. For example, you can be restricted from making any further deposits when your weekly deposit amount has been reached, even when you haven't reached your total deposits for that day yet.
In case you want limit the time you spend on our website, please check out our articles on Login Limits, Time-outs and Self Exclusion to learn more.